Here's Your 2016 AFC South Preview
Published on 11-Sep-2016 by bpfiester
Cause I'm coming at you like a dark horse
-- Katy Perry
What have we come to expect from the AFC South besides the Colts winning the division more or less by default?
It's sorta like their arch-nemesis New England Patriots dominating their division.
So all that's left to wonder is whether that logo on their helmets is a horseshoe or owner Jim Irsay's beady little eyes and big nose.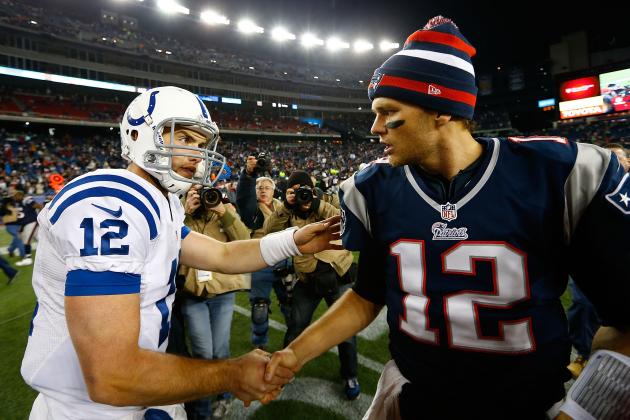 It's widely regarded as the weakest division in football, and rightfully so:
The expansion Texans -- entering the league in 2002 -- have just started to become relevant,
The Jaguars haven't been to the playoffs since 2007, and
The Titans are coming off 2-14 and 3-13 seasons, respectively.
Could this be the division's season of change?
Yeah, I'll believe that when I see it.
The Colts should get back on track as long as franchise QB Andrew Luck bounces back from an injury-plagued 2015 campaign, where he only played in seven games and the ageless Matt Hasselbeck led the Colts to an 8-8 record.
Houston won this division by default and then got embarrassed by Kansas City, 30-0, in a home playoff game. This is the same Chiefs team that hadn't won a playoff game since Joe Montana was their QB!
It's likely to be a two-horse race once again between the Colts and Texans, unless Jax truly is a dark horse like we're led to believe.
Houston Texans
When you have the best football player on the planet -- that'd be JJ Watt -- you're in great position to win football games, period.
When you lose 30-0 at home in the playoffs, you set your franchise back several decades of planning and scheming for opponents. One step forward, two steps back.
Houston is relying on former Broncos QB Brock Osweiler to be the face of the franchise for years to come, or at least until his four-year/$72million contract runs out. Brian Hoyer wasn't the answer, as this team is really starting to churn through QB's. So, they'd better hope what Osweiler showed in Denver wasn't a fluke.
The Texans swept the pre-season, going 4-0, which is usually the kiss of death in the National Football League.
Really, what they need is DE Jadeveon Clowney to prove he's a capable football player and not appear on the all-time draft bust rankings.
In theory, Clowney would pair nicely with JJ Watt to form a devastating pass rush.
This had best not be his high-water mark, then:
It's possible the Texans make the playoffs again, but that'll prove to be a far more difficult road with Andrew Luck back to his All-Pro form.
At least they get to play the Titans twice.
Indianapolis Colts
2015 marked just the second time the Colts have missed the playoffs since 2002 -- quite an impressive streak -- and the rivalry with Bill's crew holds strong despite the departure and subsequent retirement of Peyton Manning.
It's all up to Andrew Luck to get this team back into the post-season where they belong.
Dude has plenty of weapons at his disposal, even though college pal TE Coby Fleener decided he'd rather catch passes from Drew Brees. The receiving corps is particularly strong with Dwayne Allen, TY Hilton, Donte Moncrief, and Philip Dorsett.
Relying on veteran RB Frank Gore is getting a little risky. That's a concern, as they'll need to improve the running game so defenses don't drop eight defenders and read pass. Can you blame them?
Defense remains the Colts' Achilles' heel with LB Robert Mathis the only real pass rushing threat. They do, though, have a squad of serviceable veterans like CB Antonio Cromartie, Trent Cole, and D'Qwell Jackson.
Incidentally, Cromartie needs to work simply to keep up on his child support payments.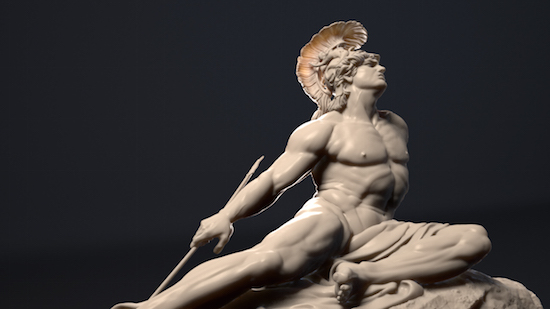 However, expect a number of 38-35 games in Indy.
Week 1 should be a fine example, with a home game against the Detroit Lions, another defensively challenged team. The over/under is 50½. Bet the over, and don't expect many punts from either squad.
Expect another shootout in Week 2, when they travel to Denver. That's another budding AFC rivalry, even with No 18 no longer under center.
Then the Colts get a nice stretch of games against San Diego, Jacksonville, Chicago, Houston, and Tennessee. Getting out of the starting gate would put the Colts in great position coming down the home stretch -- sorry -- when they finish the season at Jacksonville.
At least they get to play the Titans twice.
Jacksonville Jaguars
How can a team coming off five straight seasons of double-digit losses be expected to make the playoffs?
Great question. Not really sure what the 'experts' are looking at, other than pure hocus pocus nonsense.
Rant over!
QB Blake Bortles made great strides last season and showed Jags fans why he was the No 3 overall pick in 2014. It helps when you're throwing to Allen Hurns, Allen Robinson, and Julius Thomas. Free agent RB Chris Ivory chose to spurn the Jets and sign with the Jags, which will help the running game immensely.
Caveat: You know what they say about the gra$$ is alway$ greener on the other $ide.
It would behoove Jaguars fans to hope a few of their top draft picks perform well this season. That's looking at you, Dante Fowler Jr; dude missed the entire 2015 season with a torn ACL.
Frankly, Jacksonville hadn't drafted well in the past couple of seasons -- save for Bortles -- wasting first-round picks on the likes of Luke Joeckel, Justin Blackmon, and Blaine Gabbert.
Think of who they could've had. Dude was hanging around the Jax anyway:
Their 2016 selection went much better by scooping up CB Jalen Ramsey from Florida State at No 5 overall and then perhaps the steal of the draft with UCLA LB Myles Jack in Round 2.
Head Coach Gus Bradley must find the magic he had in Seattle if the Jaguars are truly going to be the least bit competitive. Dude finds himself on the hot seat to start the season. Hosting Green Bay in Week 1 won't help matters much.
Bank on the playoff drought to continue with signs of marginal improvement. And for the love of God, can we do something about those uniforms?
Tennessee Titans
Don't expect anything less than another season of growing pains in Nashville, even with the addition of RB DeMarco Murray, which was a really good trade.
Interim head coach Mike Mularkey was given the reins permanently, for better or for worse.
Second-year QB Marcus Mariota showed flashes of brilliance last season, much like a freshman who aces his first exam of the semester then gets a C at the end of the course.
Much like their neighbors to the south in Jacksonville, the Titans' playoff drought -- since 2008 -- lingers on and is not likely to change anytime soon. There are too many question marks on both sides of the ball, particularly with the defense. Looking at the depth chart, LB Brian Orapko is the only recognizable name on the list. Yikes!
Murray could form a decent running game with DeMarco Murray and rookie Derrick Henry spearheading what was a dicey RB corp last season. However, we all know how well Heisman Trophy winners perform in the NFL. Still, Tennessee was so confident, they cut 2014 second round draft pick Bishop Sankey over the weekend.
Even with the ground game squarely intact, Marcus Mariota doesn't have a plethora of targets, which could prove to be their downfall if teams are stacking the box to stop the run. And why wouldn't they?
In an odd move, Tennessee traded WR Dorial Green-Beckham to the Eagles for a reserve lineman. Perhaps they were nervous about his legal troubles stemming from an incident at the University of Missouri and the possibility that despot Roger Goodell would institute some sort of cruel and unusual punishment.
Perhaps they like trading with the Eagles simply for art of the deal.
Whatever the case may be, the Titans are entering the 2016 season with Rishard Matthews and Tajae Sharpe as their top two WRs. TE Delanie Walker is going to get used and abused, just like last season.
Tennessee focused most of their first-round draft picks on the o-line the past couple seasons, other than Mariota, of course. Depending on how wisely those top draft picks were spent on Chance Warmack, Taylor Lewan, and Jack Conklin, the Titans success may be measured on where the Titans finish in the team rankings for rushing yards.
After all, this is a team game. There is no I in Tennessee. However, there is in Titans. There just better not be in the huddles.
Bold Prediction: DeMarco Murray and Derrick Henry each rush for over 1,000 yards and form the best 1-2 RB punch since Jim Brown and Bobby Mitchell.
Let's not get carried away, but you can see the point.
Only room for one dark horse in this division and that nod goes to the Jacksonville Jaguars and their discontinued spray-can colored helmets.