Is This the Year Rutgers Proves They Belong in the Big Ten?
Published on 9-Sep-2015 by Matt Modz
That was an impressive opening game, wasn't it!?
Well, over an FBS school -- the less-than-mighty Norfolk State -- a 50 point victory seems about right.
Heading into the season, the Scarlet Knights suffered from a rash of off-field issues. But that's to be expected out of Rutgers. If they aren't in the media for something negative, then they're just part of the wallpaper.
Most notably, five players were been suspended for a string of home invasions and "unprovoked assault." I'm actually from the same town as the kid whose jaw they broke, and I know one of the players involved.
Needless to say, I'm not surprised.
Then, there's head coach Kyle Flood facing criticism for contacting professors in regard to player eligibility. From what I understand, that isn't the most ethical thing for him to do. So, that begs the question as to whether it's ironic or coincidental that Rutgers is typically right up there when it comes to producing Academic All-Americans.
Next on the list are the minimal offenses that were facing starting QB Chris Laviano and star WR Leonte Carroo. Those were items like missing a curfew and getting suspended for the first half of Game 1. But that didn't stop those two from putting on a show in the second half.
As well, defensive captain Darius Hamilton missed Game 1 with an injury. Seems like the perfect storm for an upset of an FBS team, doesn't it?
Surprisingly, no.
Hayden Rettig has the potential to be a stud. After redshirting at LSU for a year, dude transferred to the State University of New Jersey where he basically redshirted again, and now he's stuck behind Laviano. But it can't hurt to have two good QBs; just look at Ohio State.
Rettig opened the game 9-11 with 110 yards, one passing TD, and a 12-yard rushing TD. Laviano took over in the second half and went 4-4 with 138 yards and 3 TDs, all three of which went to Carroo, who had just those three catches for 129 yards. You know, Leonte doing what Leonte does best.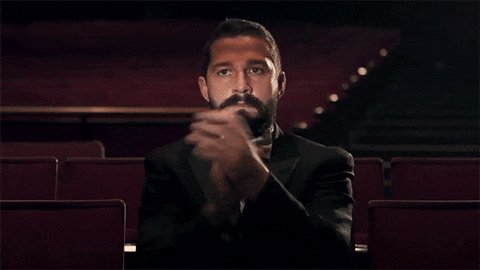 The return of Paul James in the running game is a blessing for this team. He had 363 yards and 5 TDs through the team's first four games last season before tearing his ACL. He also only managed to stay healthy for nine games the season before. Now, as a senior, he's an old man on this team, so maybe that explains the brittle bones.
Sophomore Josh Hicks got most of the nods in the backfield in Game 1, tallying up 118 yards and two TDs on 18 carries.
Their defense is the weak point. The front seven should be able to hold up against most teams, but the secondary is looking like Swiss cheese.
The rubber will truly meet the road in a couple of weeks. That's when Rutgers and Penn State clash in what is becoming a fairly heated rivalry.
First, though, Rutgers has to get past Washington State this Saturday. Shouldn't be too hard, seeing as the Cougars lost to Portland State last weekend. I guess that's what the Left Coasters mean when they talk about Couging it.