NFL Snark Rankings: Week 2
Published on 24-Sep-2016 by bpfiester
It's hard to start things over
You can feel the fire around us
All the time
-- Alice In Chains, What the Hell Have I?
Congratulations. You survived Week 11 of the 2016 No Fun League and moved onto Week 2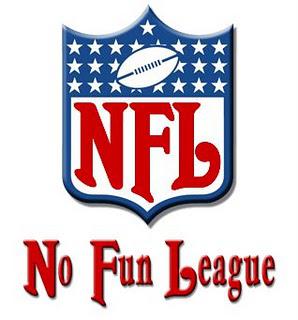 I don't know about you, but I'm sure enjoying it.
It's hard enough to pay attention to three fantasy football teams, let alone be 6-0 across three different leagues, so if you find yourself in that position, pat yourself on the back.
After two weeks, eight teams are 0-2.
What a surprise that the Jaguars haven't broken out, or that the Bears are still searching for some form of identity. And if only the Saints and Colts could prevent their opponents from scoring more points than they do!
Will any of these teams change course in Week 3?
Highly unlikely. It feels like they've already been eliminated from playoff contention.
1. Cleveland Browns
Previous: 1
Now, I'm not superstitious -- and I don't believe in karma or some voodoo hocus pocus nonsense -- but this franchise has to be cursed.
Besides losing RGIII for basically the rest of the season in their first game, rookie WR Corey Coleman has a breakout game with 104 yards receiving and two TD's and then goes out and breaks his hand in practice.
Is it any coincidence that he also went to Baylor?
The Browns were actually up 20-2 after the first quarter, which made this author nervous since he picked up the Ravens defense for a fantasy football whim. Luckily, they came through with a decent showing, thanks to a blocked extra-point attempt returned for a score; in this case, two points.
Cleveland plays in Miami this weekend,and are a 9½ point underdog. Only the Seahawks have a bigger point spread in Week 3.
If you're in a survivor pool, just pick whatever team is playing Cleveland. You can't go wrong.
2. Jacksonville Jaguars
Previous: Unranked
Well, here's a familiar face.
After admirably hanging with the Packers at home in Week 1, the real Jaguars showed up against former Snark Rankings Team 5, the San Diego Chargers.
In what was supposed to be a breakout season for the young Cats, 2016 has quickly been derailed. Although, 0-2 in the AFC South is not an insurmountable lead.
Surely, having QB Blake Bortles lead the team in rushing wasn't part of the game plan.
Perhaps being down early required more passes than rushes, and Bortles' 50 pass attempts seems to have added credence to that theory.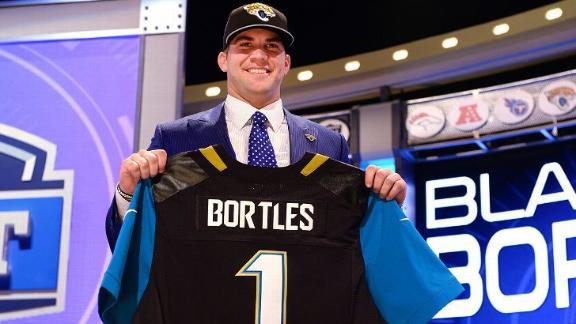 The defense has more holes than Swiss cheese, and if they give up more than 25 points to the Ravens this weekend, you can bet Gus Bradley will be the first head coach fired in 2016.
Dude was supposed to be a defensive guru when he was hired away from Seattle. Perhaps it helps to have the Legion of Boom on your side.
The Jags don't have much else.
3. San Francisco 49ers
Previous: Unranked
What a difference a week makes.
San Francisco busted out the gates against the Rams in Week 1, then they get walloped, 46-27, against the defending NFC champs.
Really, the game wasn't that close, thanks to 17 garbage time points in the fourth quarter. Way to play up to your competition.
The Niners get to make a trip to Seattle this weekend, where the Seahawks will be looking to once again prove all the haters wrong after their 9-3 snoozefest loss to the Rams.
Blaine Gabbert will be overwhelmed at Century Link Field and will likely have partial hearing loss or vertigo after a Sunday afternoon at one of the NFL's loudest stadia. How's that for a proper plural!
Sadly, the story will revolve around backup QB Colin Kaepernick's refusal to stand for the national anthem.
What will the soft Seattle media say about his protest after this week? At least Fox News will bring a fair and balanced approach.
Good luck, Niners. You're going to need it!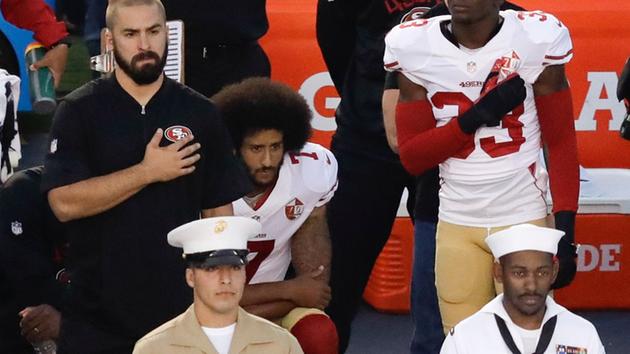 4. Tampa Bay Buccaneers
Previous: Unranked
Another team that was supposed to have a breakout campaign showed why they've been picking high in the first round the past couple of seasons.
Facing a Cardinals team in the desert that's coming off of a disappointing Week 1 loss against the Patriots was not a récipe for success.
Jameis Winston looked overmatched throwing four INT's, and star RB Doug Martin went down with a hamstring injury, Again!
The good news, I think, is they host the Rams in Week 3, and home games in the NFL generally bode well for the hometown heroes.
Los Angeles looks incapable of putting together anything that resembles an offensive threat, so perhaps Tampa Bay can capitalize on early mistakes. Here's a hint: they're going to hand off to Todd Gurley, a lot.
Unless they're worried about Case Keenum beating them, Tampa Bay should pick up a home victory and get back on board with winning football.
In more good news, they play in a fairly weak division but will have to beat the Panthers at least once in order to compete for a playoff spot. That's something they haven't done since 2007, which was back when My Space was the king of social media.
Remember those days?
5. Chicago Bears
Previous: Unranked
Da Bears looked completely overmatched on Monday Night Football against the Eagles. Rookie QB Carson Wentz pretty much had his way with their defense or lack thereof.
Only a punt return for a TD by the electric Eddie Royal made this game seem close.
As for the offense, clearly, they miss Matt Forte and Martellus Bennett.
Here's a hint: don't get rid of your top offensive weapons if you plan to try and win games. Forte found the fountain of youth with the Jets on Thursday night, scoring three TD's against the Bills. Bennett has been filling in nicely for the injured Rob Gronkowski in New England.
Bears QB Jay Cutler left the game with a thumb injury and could be seen on the sidelines with an "I don't give a flying fish sticks" look on his face. No video evidence surfaced of Cutler sucking his thumb.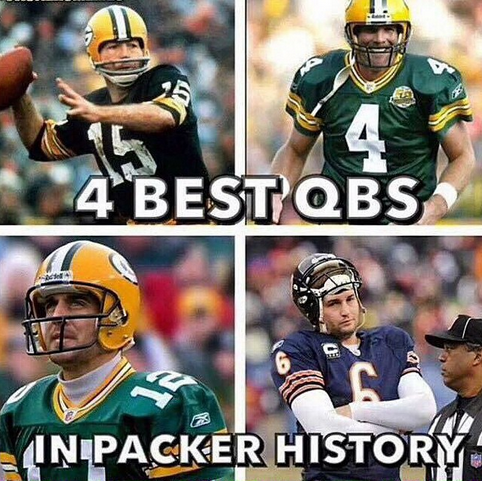 With Dallas, Detroit, Indianapolis, Jacksonville, Green Bay, and Minnesota coming up in successive weeks, the defense will be burned out and thankfully get to rest during their week #9 bye. Go ahead and fill in the blanks.
Add Da Bears to the list of teams that are shopping for a QB in the off season.
Perhaps another trade with New England for a certain backup, and injured, QB will be the anwer.
Lots of new faces here. Think of it as employee turnover in this week's edition.
Who will make their debut next?