Jobu Ju-ju: Indians Affiliate Goes Major League with Bobblehead
Published on 25-May-2014 by Xavier McSpaniel
Hot on the heels of Hero Cat throwing out the first pitch for the Bakersfield Blaze, the Lake County Captains -- Class A affiliates of the Cleveland Indians -- have turned to voodoo to set the turnstiles clicking.
To commemorate the 25th anniversary of Oscar-gypped movie 'Major League', the Caps are doling out Jobu bobblehead dolls at their August 1 game.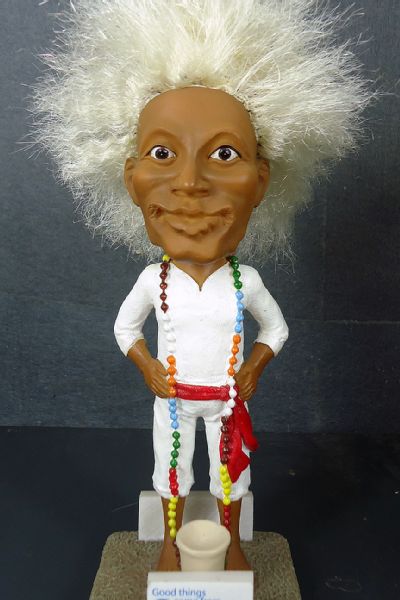 "Every year, we figure out what moment in Cleveland sports history we're going to celebrate," said Neil Stein, assistant general manager for Lake County and part-time Chief Wahoo bodyguard ...This was a natural."
Given Cleveland's storied sports history, it's hardly a surprise that a freaky talisman from a fictional Indians triumph should get a look-in.
Incidentally, we've been assured that Pedro Cerrano is unlikely to be on hand for the Caps festivities. Cleveland manager Terry Francona, however, should seriously think about turning up. Currently last in the AL Central, his club could do with a little Jobu ju-ju.