Hall Calls Four; Should've Been More
Published on 8-Jan-2015 by bpfiester
My big mouth, my big name
Who'll put on my shoes while they're walking
Slowly down the hall of fame?
~ Oasis
Four new immortals will get to walk into the Baseball Hall of Fame, thanks a sufficient number of smart voters from the BBWAA.
Whoa! Did I really just give that group of yahoos credit?
Count them: 1,2,3,4 new inductees. Awesome! The Hall hasn't had a class that large since 1955. So adding 5,6,7, or 8 was never in the cards. Just because.
Some of the explanations writers gave to justify their ballots were nothing by psychobabble, but that's been the norm over the past several years, including in 2013 when they voted for nobody out of a group of eligible candidates like Barry Bonds, Roger Clemens, Mark McGwire, Sammy Sosa, Jeff Bagwell, Biggio, Tim Raines, Edgar Martinez, Alan Trammell, Larry Walker, and Curt Schilling.
Yep, even old paranoid Republican Curt Schilling. Get a clue, dude.
This year's class featured three no-brainers: first-time candidates Randy Johnson, Pedro Martinez, and John Smoltz. Astros great Craig Biggio finally got the nod after falling two votes shy last year.
The Big Unit received 97.3% of the vote, the eighth highest percentage in history.
Pedro was named on exactly 500 ballots, good for 91.1%. Smoltz received one more vote than Biggio -- 455 to 454 -- good for just over 82%, so his support was substantial.
Even though this was the largest HOF class in 60 years, there could've been a few more players joining in the festivities. Catcher Mike Piazza fell just 28 votes short of induction so look for him to make up that ground next year if he can overcome the hints and allegations that seem to plague both him and Jeff Bagwell, who received 55.7%?
Bet on it, as the backlog of worthy players has been loosened like a beaver dam during spring runoff. There are really only two players on the 2016 ballot who will garner serious attention: Ken Griffey Jr and Trevor Hoffman. Don't sleep on Billy the Kid Wagner, however. He was flat out dominant!
Believe it or not, there are actually steroid rumers surrounding Griffey, which may lead to him only getting 95% of the vote.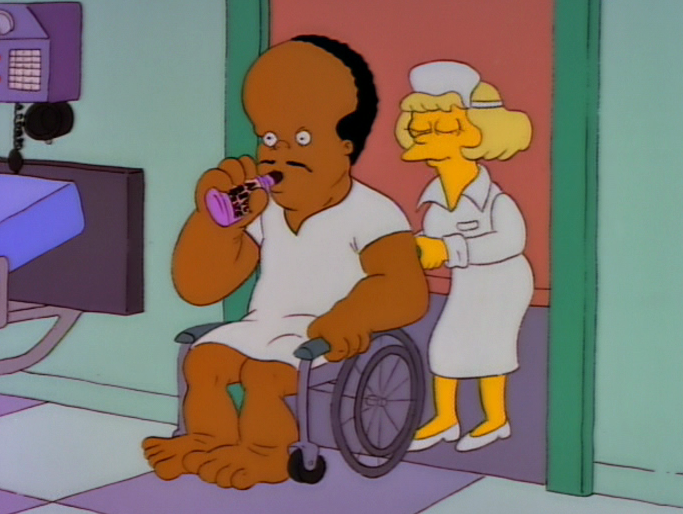 What we heard from voters this year was more folly about why they didn't vote for certain players.
Here's a nugget from MLB.com columnist Marty Noble:
For the second year in a row, no need to study the ballot existed. I voted for the three no-brainer candidates -- Johnson, Martinez and Smoltz. I never picked up a book or clicked on a website, though, as encouraged by the Hall, I did chat with guys who covered the game when I did. We had similar thoughts, and now I sense that The Unit and Pedro are definites and Smoltz is a likely. I think Biggio makes it this year, and I'll be happy for him. But he didn't get my support for reasons -- read suspicions -- stated last year. Same with Piazza and the others who have prompted greater suspicions, been caught or admitted using.
OK, dude, so you didn't study your ballot or do any research on any of the candidates.
What's more troubling about Noble's confession is that he had to consult with other writers who covered the game when I did. That leads one to believe he no longer covers baseball.
At least Nobles wasn't voting for Congress or a potential tax increase. Do you study political candidates?
Pittsburgh Pirates beat reporter Tom Singer announced his retirement from the PED police and actually voted for Bonds and Clemens. Thank you, Tom, for your years to protect and serve the public from evil criminals that thrilled fans with home runs and strikeouts.
Sam Carchidi of the Philadelphia Inquirer actually admitted to giving a write-in vote to Pete Rose. Now, that takes some guts, and many baseball fans would agree with him even though some think any write-in vote is a waste because there's no chance of that person getting elected.
What happened to voicing your opinion and casting a ballot for the candidate you feel is most worthy? Voting is one of the greatest privileges bestowed upon citizens, and if you want to write in Pete Rose, then by golly, you go, Sam!
At the other end of the process, we lay to rest Yankees great Don Mattingly, who had to endure 15 years of this crap and received just 9.1% of the vote in his final year of eligibility. At least, he still has a job in the Dodger dugout and doesn't have to cut his sideburns for his HOF plaque.
Next year, Tigers great Alan Trammell will likely suffer the same fate. Sitting at just 25% of the total, it's unlikely 300 voters will pick up a book or click on a website to realize Trammell was the second best shortstop in the American League during the 1980's.
I applaud the voters for recognizing that having a large induction class is a good thing and it's OK to check ten boxes on their ballot, as allowed by the BBWAA. Then there's Howard Bryant from ESPN, who only voted for four players, two of which weren't part of this induction class. He's obviously looking for gods.
Bryant's colleague, Buster Olney, abstained from voting and I'm assuming this means he didn't even return a blank ballot. That's good, because even a blank one counts against a candidate's percentage. Zero is a number, folks.
One burning question remains about the 2015 HOF results: who voted for Tom Gordon, not once, but twice? Explain yourself.