Astros Are Freakin' Division Leaders
Published on 27-Apr-2015 by Trent Jackson
As April comes to a close, the first significant results of the standings are shaking out.
For whatever reason, the Houston Astros find themselves at the top of that division's standings.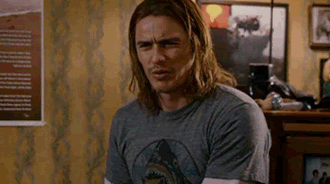 You heard me right. Don't ask how they did it, but a it may be a stocked farm system is now coming to fruition.
Not only are the Astros leading the AL West, they're the only team in that bunch playing above .500. In a division that consists of two dominant California teams, the well-constructed Mariners, and ... well ... the Rangers -- no surprises with them; they're dead last -- the former NL club seems to be making serious strides so far in 2015.
Of course, it's still early days.
By completing their first ever series sweep of the the A's, the 'Stros have still won all but one of their series this season, giving them a record of 11-7.
Damn! Classic tomahawk! Must be a holdover from his Braves days.
Whatever boost in offense they've been getting, they'd better hope it keeps up.
For now, though, we all have to deal with the fact that we live in a world where the Astros are leading their division. I think we can all agree it's strange..