Rickie Fowler Does what He Does Best: Gets Close
Published on 2-Aug-2015 by Alan Adamsson
Every sport has red-headed stepchild stats.
Here's one for golf:
Last year, Rickie Fowler became the first player ever to record a Top 5 finish in all four Grand Slam events without winning any of them.
That oughta win a few trivia bets while sipping mint juleps at Augusta and whatever else at 19th holes everywhere.
Dude's got the swagger and the dramatics, both of which were on display at the Quicken Loans National in Gainesvill, Virginia.
Here's how he wrapped up Round 1:
And he was dialed on from long range in Round 3:
But as Fowler's been wont to do all too often, his journey featured as many valleys as peaks.
It was no different this weekend. The only question was whether he'd finish second to Troy Merritt by two strokes or three:
OK, three.
Part of the deal this time around was Merritt's spectacular 61 on Saturday.
Fowler made his second-ever tour victory a memorable one, taking home the hardware at the Ghost Major. He may be erratic everywhere else on this planet, but he's got the TPC Sawgrass island green sorted out: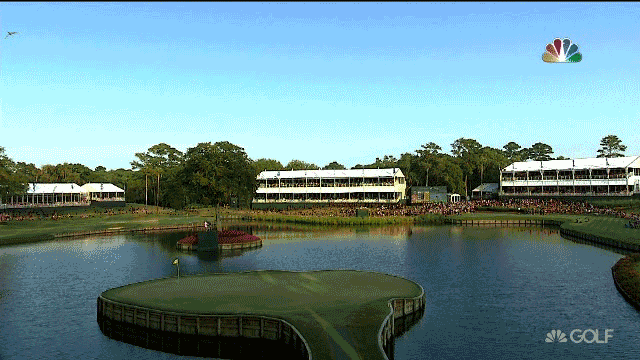 Deadspin superimposed those landings to show how dialed in Fowler was: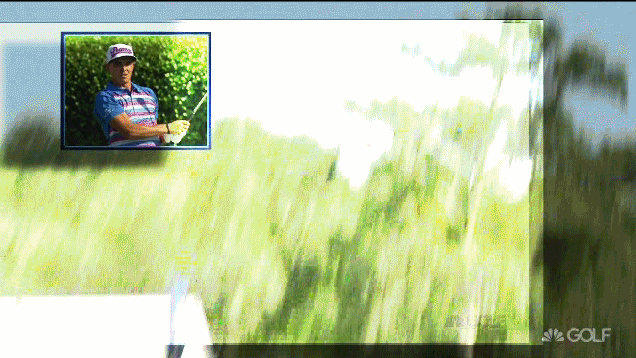 Impressive, but that's also the irony of Rickie Fowler's game. For all his flair, dude's a target golfer.
That approach will make bank, but it won't make legends.
Fowler's Jekyll-&-Hyde scorecards don't happen because he's making the sort of charge that Arnold Palmer made famous or Tiger Woods virtually trademarked. Instead, he's merely inconsistent with landing-area shots, and with only two exceptions in his pro career, attempting to play it safe like that opens the door to whichever golfer happens to get hot.
As a result, the flamboyant Fowler has one more career win than the ecstatic Mr Merritt.