Barça Had Too Much in the Bank for Bayern
Published on 12-May-2015 by srijan213
So here it was: the highly anticipated Champions League semi-final second-leg clash between two traditional powers.
One had no option but to redeem itself, while the other just needed to keep in tough.
And Barcelona had the easier task. The match ended 3-2 in Bayern Münich's favor, but the 3-5 aggregate put the Spanish dynamo through.
There are disturbingly few matches where it's anyone's guess to call a winner. This was one. Although the first leg ended 3-0 to Barça, no one doubted the Germans would bring sturm und drang to the rematch.
Bayern fashioned the perfect start, as Medhi Benatia scored in the seventh minute:
That was a rocket! Dudes were pumped.
But Barcelona were taking none of it, as Neymar replied soon thereafter:
Since when did Suárez become so unselfish? Messi may have influenced him. Great through pass!
The proceedings turned into a Bavarian nightmare when that trio struck again:
Déjà vu for the German team. Or in this case, bereits gesehen. But to Barça, it was ya visto.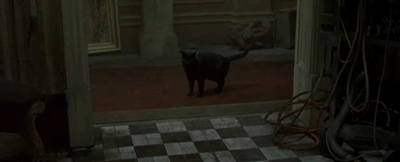 The second half heightened the tension, as Robert Lewandowski scored like a boss.
Oh yeah! Who was that masked man?
And the hits just kept on coming, this time from Thomas Müller:
Although impressive, Bayern's effort had to be thisclose instead of that close.
And it's Barcelona that, ironically, will make the trip to Berlin.