Super Bowl XLIX: Battle of the Balls?
Published on 25-Jan-2015 by Alan Adamsson
It's gotta be the karma.
In a season when the NFL's dosh über alles credohas been a fixture on Front Street, who else would show up on its biggest stage but two teams that can't shake their balls issue?
2014 hasn't just exposed The Shield's cluelessness about socking women, smacking kids, and concussion denial, it shined a light on pettiness, penny-pinching, and hypocrisy.
So the NFL deserves a Super Bowl this year that features Ballghazi from the East Coast and Crotch of the Beast -- and copycat crotch clutchers -- from the West.
First of all, it's worthwhile to take note of the abject stupidity of deflated balls creating an advantage:
It's fitting, then, that even though it makes no sense to deflate a football, it makes less sense to deflate ten of them.
Leave it to the man who could save basketball, that master of metaphor himself, dabbling in the science of losing air pressure:
He's definitely no Mona Lisa Vito. But biological clock or no, he does seem to have more in common with Vinny Gambini:
However ...
Speaking of the Seahawks, here's that reliable moneymaker for the NFL: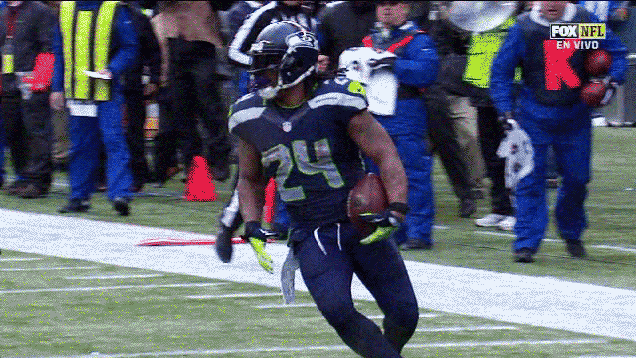 And any cash-worshipping operation will agree, whenever possible, it's good to create multiple sources of revenue from the same activity. It keeps the overhead down.
The irony here? If there's anyone in this entire scenario who realizes it's best to keep his damn mouth shut, it's the one dude who the league is fining for it.
There's only one conclusion to draw from all of this.
Get in on it. The prop bets are there. Bovada awaits your dosh. You see the ads on this page. Don't delay.
It's what this league is all about.