Owner of a Lonely Art: Bills Fan Gets Tattoo of Deceased Ralph Wilson
Published on 20-May-2014 by Xavier McSpaniel
Buffalo Bills patriarch Ralph Wilson Jr may have died in March, but he lives on in the fans' hearts and minds.
And arms.
Season ticket holder and dodgy decision-maker, Jack Meredith, felt the tributes to Wilson - a memorial at Orchard Park, a posthumous medal from the University at Buffalo, a drunken tailgate in a muddy parking lot - weren't indelible enough.
So he got a tattoo of the longtime owner: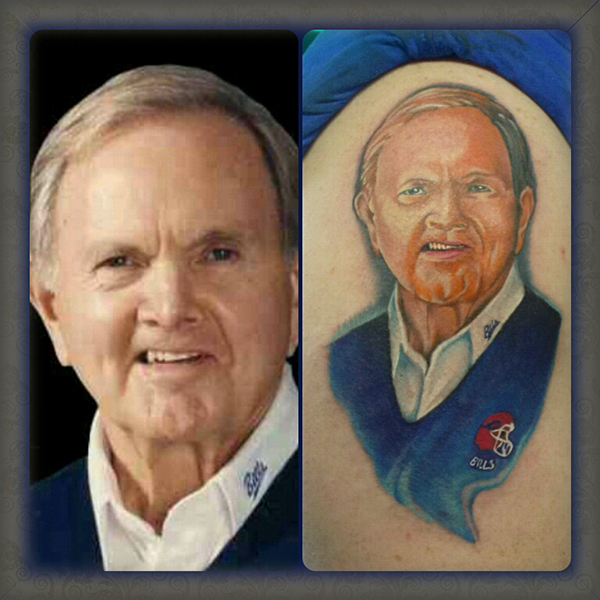 For us here at The Daily Player, two questions immediately spring to mind when considering this iconic ink:
1. The orange goatee would seem to be taking creative licence a little far.
2. Surely this would've been better as a whole back tat.
Meredith has assured all those following his body art exploits that he is not satisfied with just one creepy Bills portrait - he intends to add Jim Kelly's visage to the skin pantheon sometime next month.
And we were so hoping Donald Trump might be next.