Here's your 2016 AFC North Preview
Published on 30-Aug-2016 by bpfiester
Enraged, my mind starts to smoke
Enforce a mental overlord
Angry again, angry again, angry now
-- Megadeth
When AFC North teams meet, throw the records out the window and make the children look away from the TV screen.
At the very least.
Last season highlighted tensions between the Cincinnati Bengals and Pittsburgh Steelers, which has become the fiercest, most brutal rivalry in all of sports.
A playoff matchup between these two teams didn't do anything to calm it down, either.
Bengals LB Vontaze Burfict earned himself a three-game suspension to start 2016 after he hit a defenseless Antonio Brown in that game:
Dude's explanation was about as believable as Ryan Lochte's infamous night in Rio.
Burfict made matters for himself worse when he blamed teammates for the playoff loss and claimed he couldn't pull up in time before nearly decapitating Brown.
Another problem child -- talking to you, Johnny Football -- is a headache no more in Cleveland, or any other NFL city.
But, really, signing Robert Griffin III as your franchise QB screams of a Cleveland Browns move. Fans might be clamoring for Manziel by mid-season.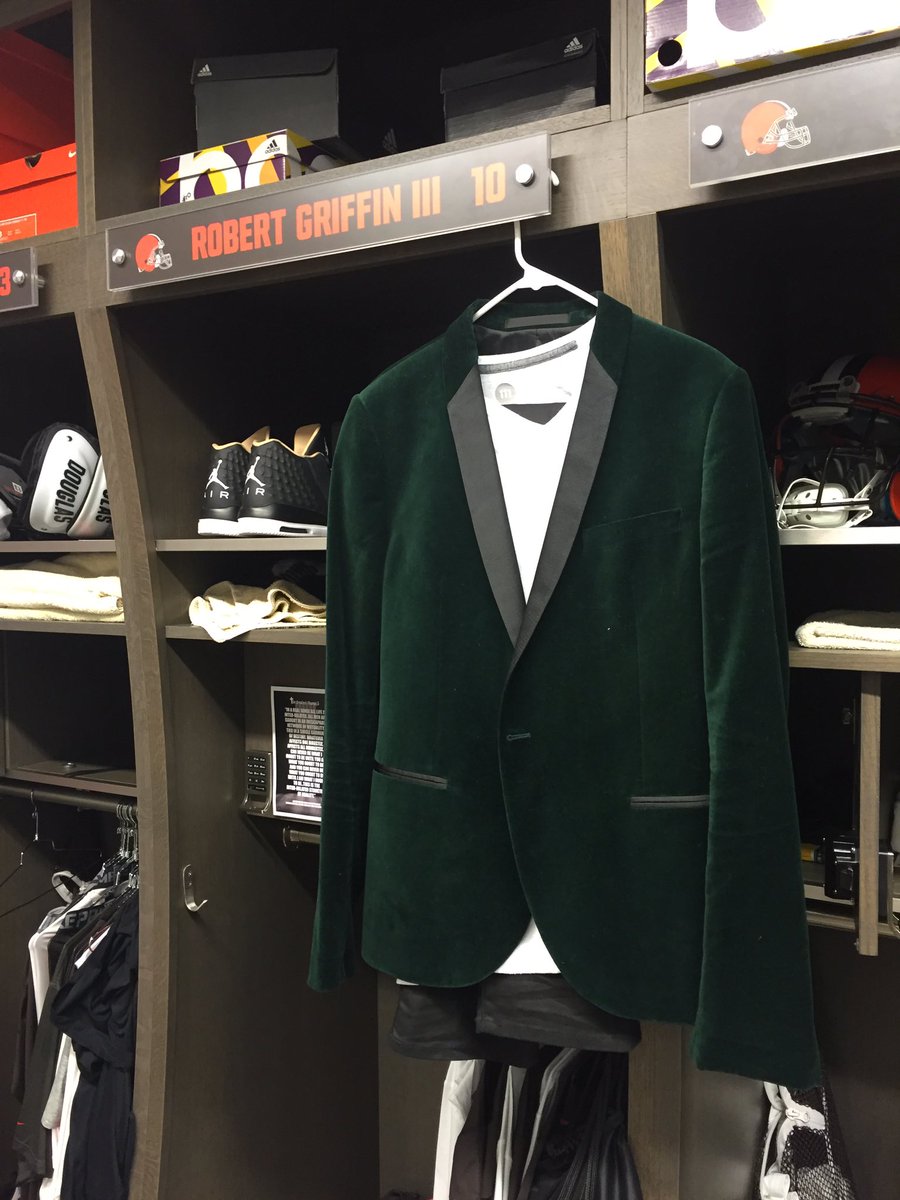 This division will likely be one of the most competitiveduring the 2016 season. Let's hope everyone lives to tell about it!
Baltimore Ravens
Just four years removed from a Super Bowl title, the Ravens have become the red-headed stepchild despite their remarkable run of success since moving to the home of Edgar Allan Poe before the 1996 season.
Don't call them an expansion team; this is the former Cleveland Browns, although any such connection stops with GM Ozzie Newsome.
Baltimore has made the playoffs in 10 of their first 20 seasons, including two Super Bowl championships. It'll be a difficult road to return in 2016, as the playoff road through the AFC North clearly runs through Cincinnati and Pittsburgh.
QB Joe Flacco continues to be a bit of an enigma, producing mixed results in the regular season, but shines like a bright star when it comes to playoff time. Just hand the ball off to Justin Forsett 300+ times and then sit back and watch. That is a recipe for success.
First-round draft pick Ronnie Stanley from Notre Dame should anchor the offensive line at right tackle for years to come. Of course, guard Marshall Yanda is the true anchor of the o-line, making the Pro-Bowl for five consecutive seasons.
If Baltimore has playoff aspirations, they'd be wise to get off to a hot start. Fortunately for them, the schedule allows for such grandiose plans.
Buffalo, Cleveland, Jacksonville, Oakland, Washington, and both New York teams lead up to a Week 8 bye, and it's not unreasonable to think Baltimore could be 7-0 at this point. Or 4-3 at worst.
As much as the schedule is favorable to start the season, the degree of difficulty rises dramatically to close out the year. Baltimore has road games in New England, Cincinnati, and Pittsburgh, with a home game against Philadelphia thrown in for good measure.
At least they get to play Cleveland twice. Wonder what it's like playing against yourself?
Cincinnati Bengals
Now we come to the payoff: the team commonly referred to as the Bungles, largely due to playoff failure and leading the league in first round draft busts and all-around nefariousness.
Cincinnati hasn't won a playoff game since January 1991 when they ruined Bo Jackson's career. Karma is a bitch!
The Bungles have been to the post-season for five consecutive years now, and they've produced five consecutive Wild Card losses, none more disappointing than last year's defeat at the hands of the rival Steelers.
Marvin Lewis is the second-longest tenured coach in the NFL -- behind the dude in the hoodie -- so one has to wonder how short his leash is going be in 2016. Another playoff loss will likely cost him his job. It's amazing he's still employed.
This is too talented of a squad to miss out on the playoffs, but they'll be tested late in the season when their final three games include Pittsburgh, Houston, and Baltimore.
Cincinnati also has dates in Denver, New England, Dallas, Philadelphia, and of course, Pittsburgh twice.
At least they get to play Cleveland twice.
Cleveland Browns
Where do we even begin with this pathetic franchise?
How about this: at least the owner's still a free man.
A new year means a new slinger, which has become a new Cleveland tradition since they re-entered the league in 1999.
25 different starting QB's, to be exact. And unless the Brownies get Baylor's non-conference schedule, RGIII's just another blip on the screen. Amazing.
All those dudes in just 17 seasons, a truly remarkable feat in futility and flat out desperation.
On top of that, it's no wonder that homeless dude who told Haslem to draft Manziel is homeless.
In addition to the revolving door at QB, the Browns will be on their ninth head coach since starting over. That's an average of just under two seasons each top Dawg has lasted with Cleveland. Not much time to instill culture and develop players.
Will Hue Jackson make much of a difference on this team? Unlikely, as the roster is devoid of talent across the board and the schedule is fairly tough for a team that won just three games.
Cleveland could be lucky to win three games this year. Tennessee, the New York Jets, and San Diego are the only winnable games I see.
At least, the Johnny Manziel saga is over.
Pittsburgh Steelers
One of the most successful franchises in NFL history, the Steelers enter 2016 as a strong Super Bowl favorite with an aresenal of weapons for QB Ben Roethlisberger.
This is dspite RB Le'Veon Bell's three-game suspension and Martavis Bryant's year-long banishment for repeat drug offenses. The 'Burgh still has, for example, one of the best at his position in WR Antonio Brown.
RB DeAngelo Williams filled in nicely last season when Bell was injured, and WR Markus Wheaton is a tremendous receiver in his own right. Guard David DeCastro earned his first Pro-Bowl nomination last season. Expect that trend to continue for the former Stanford Cardinal.
The Steelers may need to outscore opponents -- word is, that's usually how you win games -- since gone are the days of the Steel Curtain defense.
Pittsburgh should definitely be back in the playoffs, complements of a relatively soft schedule.
The NFL didn't waste any time rekindling the embers, either. Pittsburgh hosts the Bengals in Week 2.
At least, the Steelers get to play Cleveland twice.