2015 NFL Snark Rankings: Week 3
Published on 3-Oct-2015 by bpfiester
Shedding skin and
I've been picking scabs again.
I'm down digging through my old muscles
Looking for a clue
-- Tool, 46 and 2
Will we ever figure out this league?
Some Week 3 blowouts were there to punish the bookies, like the Patriots dismantling of the Jaguars, 51-17. If you didn't see that coming, I suggest you give up your spot in fantasy football next year to a more qualified owner.
Arizona took care of division rival San Francisco rather easily, 47-7, and the Bills won on the road in Miami, 41-14. If Green Bay could've eked out one more field goal, they would've been the fourth team to score over 40 points in Week 3.
Consider the Seahawks' 26-0 victory over the hapless Bears, and we have a good foundation for the Snark Rankings this week. Good job getting Jimmy Graham the ball, incidentally. We saw that coming from a mile away. Too bad the Bears didn't.
With a new week comes more shuffling in the standings, and last weekend didn't disappoint this writer. Great to see some familiar faces back!
September closed on a high note for the NFL because it marked the first time a player was not arrested in a calendar month since 2009. What an accomplishment!
1. Jacksonville Jaguars (1-2)
The Jags had no chance in this game. If it were played in northern Florida, they might've only been a two-touchdown underdog.
Tom Brady was at the top of his game and is out to prove to the world that he's not a cheater. In other words: Stick it!
Jax gets to travel to Indianapolis in Week 4, which should be another daunting task for a team that has no stars and no real identity. Worse, they get to face a team that's equally hungry for a blowout win, just like the Patriots handed them.
How long until that stadium in Los Angeles is ready? How this team isn't in the mix is a mystery only a 1%er could solve.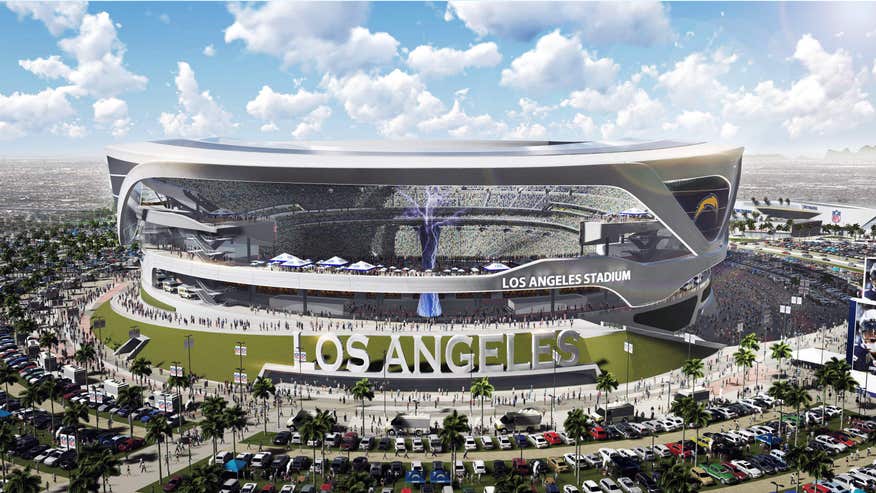 2. Chicago Bears (0-3)
Da Bears had much in common with the Jags last week, as in: zero chance of winning. Remember, kids: zero is a number.
Check out this stat line from backup QB Jimmy Clausen:
At least he didn't turn the ball over, probably because Chicago punted on every single possession. Would somebody from Elias Sports Bureau check to see if that's ever happened before?
Punter Pat O'Donnell had missed practice all week with a sore knee. I can't make this stuff up.
The Bears started preparations for hosting the Raiders by trading DE Jared Allen and LB Jonathan Bostic for draft picks. Let the rebuilding begin. If any team needed to tank to get the top draft pick, it's these Meeksters of the Midway. They haven't had a franchise QB since Sid Luckman.
Rumors are the Bears have been shopping Matt Forte, because what difference would it make by keeping him around? I admire their management for understanding their season's over, as if being a three-point underdog at home to the Raiders isn't evidence enough.
Breaking news: WR Alshon Jeffrey is out for Sunday's game against the Raiders. Expect that line to move a couple points.
Wonder what Head Coach John Fox is thinking? The grass isn't always greener on the other side.
3. San Francisco 49ers (1-2)
Remember how solid the 49ers looked on that opening Monday Night Football game at home against the Vikings?
A lot changes in three weeks of an NFL season and the attrition on the defensive side of the ball were evident last Sunday.
Colin Kaepernick had his worst game as a pro, throwing two pick-six passes in the first quarter. The Cardinals led, 31-7, at halftime, and it wasn't really that close. RB Chris Johnson and WR Larry Fitzgerald discovered the Fountain of Youth, and Carson Palmer established himself as an early frontrunner for MVP.
San Francisco has allowed 90 points in two games after a 43-18 loss to the Steelers in Week 2. We knew the loss of Patrick Willis, Justin Smith, Aldon Smith, and Chris Borland were going to hurt but this is just getting ridiculous.
At least they're happier without Jim Harbaugh's neck veins bulging at them. He's off winning somewhere else these days.
Hosting the Pack in Week 4 isn't going to right the ship. Green Bay's a nine-point favorite on the road, which is huge in NFL betting lines, but the books aren't going to take a bath lying down this week!
The Niners' remaining schedule before a bye in Week 10: at Giants, vs Ravens, vs Seahawks, at Rams, vs Falcons.
A 1-8 start is darn near inevitable.
4. New Orleans Saints (0-3)
A bizarre phenomenon happened last weekend; both McCown brothers got the starting nod under center. This includes the same Luke McCown who hadn't thrown a pass in an NFL game since 22 Dec 2013. Holy cow!
McCown did his best Drew Brees impression, throwing for 310 yards and an INT in a bad loss for the Saints. Sorry, that was an unnecessary shot at Brees, but also indicative of his 2015 season.
The Saints are saying otherwise, but if McCown makes
another appearance this weekend against the Cowboys, it'll be dubbed the Backup Bowl.
Time to invoke the healing power of the Saints, and quick, it's already Saturday.
New Orleans needs help on the defensive side of the ball and could also take a page out of the Bears and tank this season for a top draft pick. The time has come to start thinking about the heir apparent to Drew Brees. It ain't going to be Luke McCown, that much is clear.
5. Cleveland Browns (1-2)
Well, the Johnny Manziel Era came to an end quickly. At least, this portion of it.
Browns head coach Mike Pettine decided to start Josh McCown now that he's healthy, proclaiming:
He earned our right to be the starting quarterback and we feel he gives us the best opportunity to win on Sunday.
How did that work out for you, coach?
Answer: It didn't, and it appears to have created turmoil in the locker room after anonymous Browns players were quoted by TMZ wanting Johnny Manziel to be the starter.
Tough to argue against Manziel. After all, he did captain the Browns to their only victory the week before against Tennessee.
Now, Cleveland must travel to San Diego and take on a Chargers team that's desperate for a victory. They're a touchdown underdog on the road.
To make matters worse, Cleveland signed third-string QB Austin Davis to a two-year, $4.17million dollar extension. Is that what this league has come to? A third-string slinger makes $2million per year?
Cleveland's season isn't likely to turn around any time soon. There's not a winnable game before they get a Sunday off in Week 11. Will Mike Pettine still be the head coach by then? Not if Cleveland is 1-10.
This is one of the worst-run organizations in professional sports, buto what did you expect, Cleveland?
I've been crawling on my belly
Clearing out what could've been
I've been wallowing in my own confused
And insecure delusions
-- Tool, 46 and 2