Arkansas QB's Truck Set Ablaze
Published on 25-Aug-2014 by Stacey Mickles
Somebody doesn't like Arkansas quarterback Brandon Allen.
The Razorback slinger woke up this morning to find that his truck had been set on fire.
According to reports, Allen's ride was one of three automobiles to be set ablaz early Monday morning. The police in Fayetteville are saying this is no accident and that arson is involved, as one car was torched around 1am and then, three hours later, another one went up a mile away from the original car fire.
This is what Allen woke up to this morning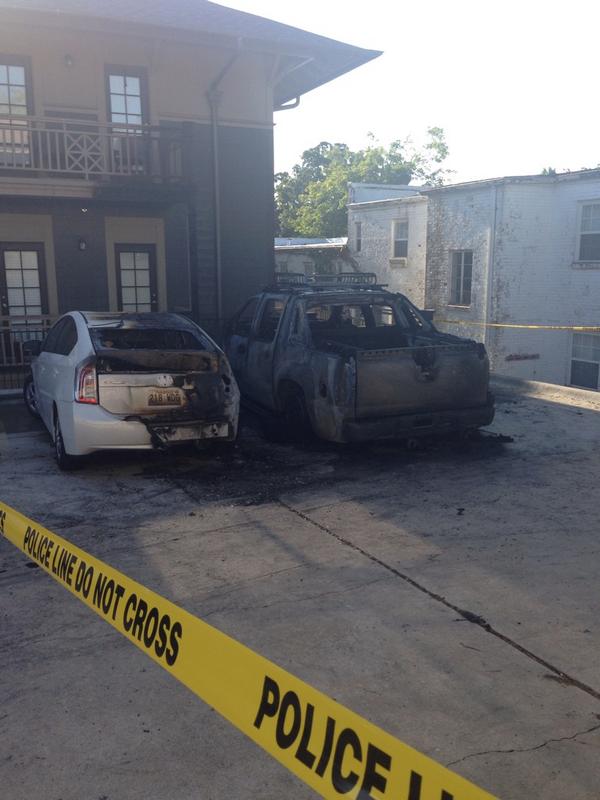 Yikes!
And you think Alabama fans are bad. Allen hasn't exactly been former Hogs QB and Heisman Trophy candidate Ryan Mallett, which has put a mob of Hog fans on the edge. But this is not the first incident involving Allen and his truck.
Fans egged it last year after their loss to Mississippi State, and now this. My question is, why not egg Bret Bielema's car? He's the head coach.
Since Bobby Petrino was fired, Arkansas has been the worst team in the SEC. They went 3-9 last year and didn't win a conference game, yet Hog fans blame the quarterback. Go figure.
Allen better beat Auburn this weekend or else.