The Spur of the Moment?
Published on 7-Jul-2015 by Matt Modz
Immediately after watching the Golden State Warriors' championship celebration as Game 6 wrapped, the Cleveland Cavaliers were installed as favorites to win it all next season.
Did that prediction even change quickly!
The San Antonio Spurs have gone all-in and should be the without-a-doubt favorites to win next year.
Take a look at their roster:
Starters

Subs

PG ...

Tony Parker

SG ...

Manu Ginobili

SG ...

Danny Green

PF ...

David West

SF ...

Kawhi Leonard

PG ...

Patty Mills

PF ...

LaMarcus Aldridge

PF ...

Boris Diaw

C ...

Tim Duncan
So, the Spurs are taking nearly the same, exact team that won the championship two years ago and basically traded Tiago Splitter for LaMarcus Aldridge and David West.
Now, that may be the proverbial greatest trade of the decade.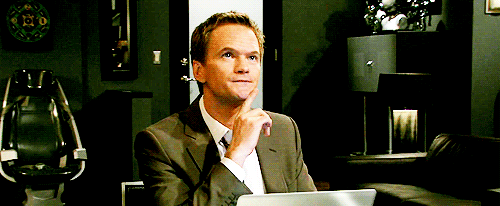 Of course, there will always be detractors.
The Warriors haven't lost any pieces, what with the return of Draymond Green. The Cavaliers are still sorta up-in-the-air, though; with all of the big contracts on their roster, Cleveland's gonna need to rebuild around their Big 3 every year.
Word is the Cavs are trying to work a trade for Joe Johnson, proud owner of the second-largest contract in the league next season. He could definitely help them, but again, they'll lose him at the end of the campaign. Great plan, though; right?
The Spurs, meanwhile, took the their biggest weakness -- no offense to Tiago Splitter, just the harsh reality -- and turned it into one of their biggest strengths. The Duncan-and-Aldridge combo down low is going to be deadly.
Then, you can take David West -- who is still more than serviceable -- off the bench. West has actually started all 714 games he's played in over the last ten seasons. He plays angry, which could be good for the Spurs. A little bit of attitude could keep things fresh on a mature club.
Having two bigs with that much talent down low will also create significantly more attempts for shooters like Danny Green, Patty Mills, and company. Then, of course, you have the reigning Defensive Player of the Year in Kawhi Leonard.
The Spurs are typically a methodically boring team to watch. Let's face it, Tim Duncan is sorta corny.
But this could finally be the year, though, when the Spurs get some bandwagon fans!
With the 39 year-old Duncan and the 38 year-old Ginobili both returning for at least one more season, this could be their chance to ride off into the sunset after one final rodeo,leaving 33 year-old Tony Parker to continue his legacy without them.
And Tim Duncan probably wants that sixth ring so he can get one for his other hand.