The NBA Finals: Must-See TV
Published on 28-May-2015 by Matt Modz
The NBA Finals are right around the bend, and to no one's surprise, it's going to be the Cleveland Cavaliers and the Golden State Warriors.
Maybe now we can expect some fireworks. The Cavs and Hawks series made lawn mowing a priority. And all Houston did was prolong their agony besides dishing some out to Klay Thompson.
Unfortunately, Thompson may need more than a quick break.
The Rockets did manage to find a way to stop the Warriors in Game 4; it was kind of an accident, but they neutralized Steph Curry the only way you can: take him out.
Even without Curry, the Warriors managed to drain 20 threes, becoming the only team to ever lose while nailing that many shots from beyond the arc.
Still, you really can't expect that injury to slow Curry down too much in the long run. Winning is what he does.
On the flip-side of the Finals, you have the Cleveland LeBrons.
Mr James hizzownself and James Jones will be making their fifth consecutive Finals appearence. No doubt whatsoever James Jones is actually the key to all this.
The first question at Happy Hours must be whether LeBron's track record of Finals mediocrity will continue. Five finals, two wins for his side. For a dude who manages to win as much as he dos, why can't he get them when it actually matters?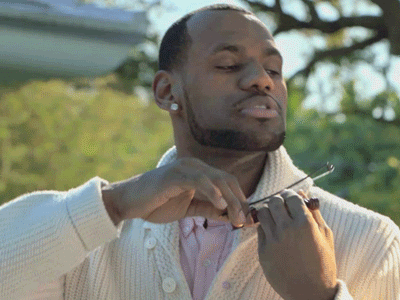 The Warriors should be able to run right over the Cavs.
Cleveland racked up 53 wins in a pathetic Eastern Conference, while Golden State notched 67 of them in a dominating West. Even James Harden and the Rockets had 56 wins in that conference, and the Warriors ran over them like a freight train. It really is an East v West thing.
This could well be the best Finals pairing in recent memory. Arguably, the top two players in the league will going head-to-head for that elusive ring.
The NBA could use it. All the conference finals offered was the fact that four different teams outside the usual suspects made it.
LeBron has his legion of critics, and it's too late to silence them. He blew his chance to be like Mike -- or even like Kobe -- when it comes to winning. But hey, maybe this year, dude can change some minds and send the current MVP and his Warriors back to the Golden State empty-handed.