Is Paul Pierce Gonna Call It a Career?
Published on 17-May-2015 by Towner Park
Say it ain't so, Paul!
Paul Pierce is contemplating retirement.
Even if he decides to return for an 18th year, I'm sure this will be an ongoing personal dilemmia.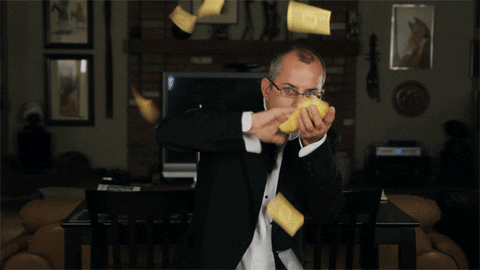 However, if he decides to return to the Washington Wizards, a fat $5.5million contract is waiting for him.
Who can turn that down, right? Easy decision for us, the non-millionaires, but Pierce isn't a young and athletic phenom anymore. And he's got much more than that in the bank already.
At 37, Pierce is considered a grandfather in his craft.
After a heartbreaking 94-91 loss last night to the Atlanta Hawks, after officials overturned a game-tying trey at the buzzer that Pierce magically attempted and made but was a hair too late on the release, he was noticeably emotional and distraught.
Post-game, he reflected over his past postseason run:
Truthfully, what was going through my mind, I don't have too much more of these efforts left, if any. These rides throughout the NBA season and throughout the playoffs are very emotional. They take a lot, not only out of your body, but your mind, your spirit.
Sure, the Wizards would like him to return. His mentorship of Washington's two young studs -- Bradley Beal and John Wall -- has been incalculable. His confidence, contagious. His smack talk, entertaining.
John Wall spoke out about his teammate with some reassuring words:
| | |
| --- | --- |
| He's a great leader, great mentor. Just seeing his competitive drive and how hard he works, being the first and last guy here, never making excuses, that is something we can use. | |
We've seen Pierce earn his moniker, The Truth, over his 17-year career.
An All-Star on a mediocre team, Pierce finally received All-Star assistance when Ray Allen and Kevin Garnett formed the three-headed monster in Boston. A championship followed with several successful post-season runs under the tutelage of Doc Rivers until key pieces started to leave and Pierce finally left town to join Washington.
All that we can ask is if he does hang 'em up, keep 'em hung up.. We don't need another Brett Favre narrative.