Houston, You Have A Problem
Published on 27-May-2015 by David Webb
It was admirable, but Houston, it's over.
You had your thrill in this series. Cherish it.
Watching Game 4 of the Western Conference Finals was like watching the last gasp of a team that was about to collapse.
Golden State dictated everything that happened in this series, and throughout, Houston looked flabbergasted. I would be, too, if I had to watch Stephen Curry absolutely demolish our defense and hit threes from the freeway.
Seriously, how does a human being do this? At some point, logic and physics just go out the window. But, should the Rockets be surprised?
After having probably their worst game in the post-season in Game 3, dudes looked ready to just lie down and die.
Houston fans ultimately had to confront the cold light of harsh reality: This is the Golden State Warriors we're talking about. Not the Los Angeles Clippers, who had problems playing consistent defense and had no bench.
At the other end of the spectrum -- the really bright one -- the Warriors have no real weakness. Think about it; their only consistent issue is their turnovers, and that's on them.
The way Houston is built -- ie- their main weapon of choice is the trey -- games will happen every now and then where every deep launch seems to find the net and 17 threes are made. The irony is the Rockets haven't been taking advantage of the arc. How often is Josh Smith going to go 3-for-4 from downtown?
Sure, it looked good, but it doesn't happen enough.
Furthermore, in Game 4, James Harden hit his high for treys for the entire post-season with seven. If Houston could've continued shooting the lights out from beyond and the Warriors somehow forgot how to play basketball, then the Rockets might've had a chance.
Not enough of a post-mortem? Well, let's just lay this all out:
The Rockets would've had to play two more games in Oracle Arena and win both which was never gonna happen, considering the Warriors only dropped three games at home, period: two in the regular season and one in the post-season.
The Warriors were down by as much as 25 in Game 4 and still cut it to six in the early-goings of the fourth quarter.
Houston never could hold leads, and they were playing against a team that make leads disappear faster than they can blink. Seriously, just ask the Boston Celtics.
Did it make this series more interesting? Yes, because both Conference Finals were in danger of being sweeps and uninteresting. But, watching the Rockets lone victory showed that everything had to be perfect and the Warriors still would've had to flop to give Houston any chance to pick off a win.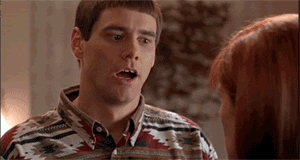 No. It's over.
The Rockets spent all their playoff mojo in the Clipper series, and the Warriors are just too damn good from top to bottom. What Harden & Co did in Game 4 happens once a series, if then. It was just a wacky game.
Maybe it really was a full moon.